Kindly fill in your details in the below form to receive the Nomination Form for THE CMPL PRIVATE LABEL AWARDS along with the terms & conditions.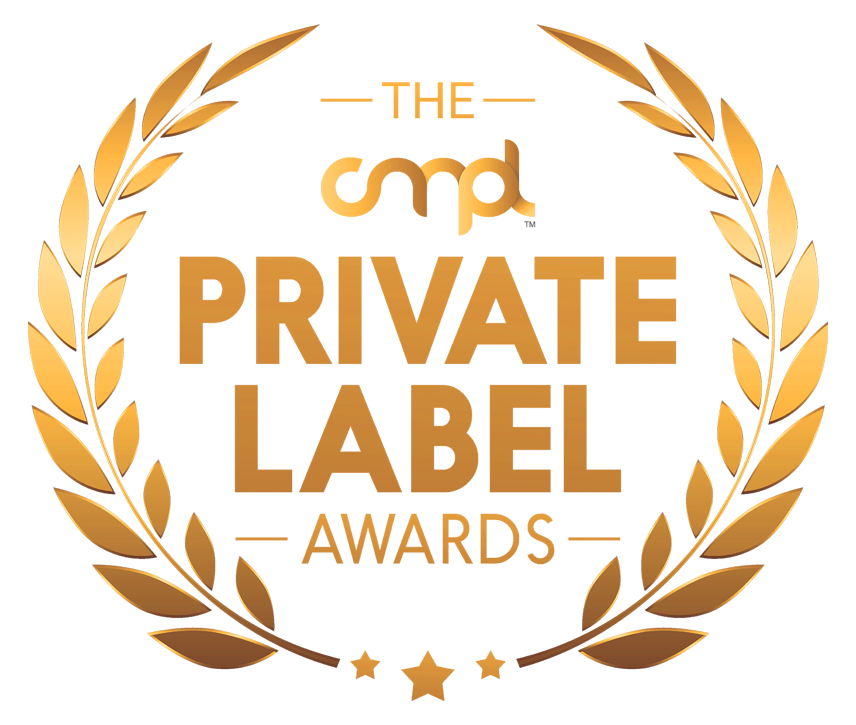 Dairy Products
Includes Milk & Milk Products, Yoghurt, Yoghurt Drinks, Chilled Desserts, Cream, Cheese, Butter, Dairy Spreads, Flavoured Milk, Milkshakes…
Convenience Foods
Includes Ready Meals, Food-to-Go, Pre-Packed Sandwiches and Snacks, Snack Pots, Instant Meals, Prepacked Fresh Berries, Fruit Pots, Chilled Soups…
Ambient Grocery
Includes Sauces, Spices, Honey, Asafoetida, Soups, Oils, Canned Products, Jams, Preserves, Breakfast Cereals, Conserves, Baby Foods, Pasta, Rice, Pulses, Baking Products, Stocks, Gravy Mixes, Salad Dressings…
Confectionery & Snacking
Includes Chocolate, Sweets, Gums, Mints, Potato Chips, Popcorn, Biscuits, Cakes, Savoury Dips, Granola Bars, Chips...
Fashion & Apparel
Includes Clothing, Lingerie, Watches, Bags, Luggage, Footwear, Handbags, Jewellery…
Tea, Coffee & Beverages
Includes Tea, Coffee, Hot Chocolate, other hot beverages, Soft Drinks, Juices, Energy Drinks, Alcoholic & Non-alcoholic beverages, Squashes, Cordials, Mineral Water… (excludes Soups)
Baby & Kids Care
Includes Baby Creams, Baby Lotions, Baby Shower Gels, Baby Soaps, Baby Shampoo, Baby Hair Conditioners, Baby Wipes, Nappies, Baby Diapers, Baby Facial Tissues, Baby Toothpaste, Cough & Cold Remedies…
Beauty & Cosmetics
Includes Make up, Skin care, Hair Styling (Hair Color, Hair Spray) & Nail care...
Household & Kitchen
Includes Detergents, Washing Liquids, Fabric Softeners, Kitchen Towels, Toilet Tissue Rolls, Dishwasher Products, Ignition Products, Household Sprays, Bathroom Cleaners, Kitchen Cleaners, Air Fresheners, Batteries, Hard Surface Cleaners…
Personal Care & Hygiene
Includes Deodorants, Creams, Lotions, Shower Gels, Soaps, Shampoo, Hair Conditioners, Razors, Sanitary Protection, Wipes, Adult Diapers, Facial Tissues, Toothpaste, Oral Care Products…
Free-From Foods
Includes Gluten-Free, Vegetarian, Vegan, Fat-Free, Egg-Free, Lactose-Free, Nut-Free, Dairy-Free, Soy-Free. Sugar-Free, Yeast- Free, Salt-Free, Wheat-Free, GMO-Free food and beverage products across all grocery categories...
Pet Care
Includes Pet Foods, Pet Snacks, Pet Treats, Pet Hygiene Products… [Products will be judged on appearance and innovation only]
Packaging & Design
Includes Packaging, Brand Designing, Anti-corrosive Packaging, Plastics Packaging, Flexible Packaging, Paper/Film/Foil Laminates, Laminating Adhesives...
Electronics & Electrical Appliances
Includes TVs, Air-Conditioners, Microwave Oven, Washing Machine, Headphones, Speakers, other Electrical Appliances…
OTC & Nutritional Supplements
Includes Vitamins, Minerals and Supplements, Family Nutrition, Weight Management, Ayurveda and Herbal products, Sports Nutrition, Health Food, Wellness products, Oral Analgesics, Cough & Cold Remedies...
Private Label Development
Includes Industrial Parks, Warehouse & Logistics, Licensing, Marketing/Branding, Consultation & Services